How to Design a Cover That Sells More Books
The following is a guest post by Debbie O'Byrne, JETLAUNCH's premier cover designer.
Self-publishing is growing rapidly, and indie authors find themselves competing with, and often out-selling, traditionally published authors. Traditional publishers are finding themselves trying to reinvent the industry to keep up with this massive wave of successful self-published authors. With that in mind, what is the first thing you often notice when you're browsing for books? The cover. Too often, a self-published cover stands out because it cries unprofessional.
Whether your genre is fiction or nonfiction, business or fantasy, even the most well-written books need to grab a potential reader's' attention from the first glance, and a well-designed book cover is just the way to do that.
When you hire a cover designer, you typically get what you pay for. There are three main options for your cover design:
1. Design it yourself using Paint, Word, etc.
Go ahead and open a new document, slap some text on there and maybe a background color and call it good, right? Wrong. Even the simplest covers need to stand in with the traditionally published book covers. Take the two covers below. Both use a simple design, background color, and text. Covers don't always need an image, and often times with business books, less is more.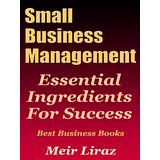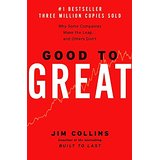 What is the biggest difference between these two covers? Almost 2,000 positive reviews on Amazon! Small Business Management could be full of useful and helpful information. This book may have the potential to help an entrepreneur start their own small business successfully, but because of a poorly designed cover, potential readers continue to scroll down and stop at Good to Great. This cover cuts all of the frills and gets to the point using a modern font and solid color.
Though it doesn't always need to be, the different text elements are centered, focusing initially on the most important information: the book title. The first book uses uneven spacing and two incompatible alignments that really just don't work for the cover, not to mention the 80s feel of the gradient color and oversized italic font.
Which book cover grabs your attention and makes you click on it to learn more?
2. Hire an amateur cover designer who charges $100 or less.
You can check out websites like Fiverr and find a quick, cheap design for only $5. What a bargain! What a mistake. You may pay less up front for your cover design and not have to worry about doing the work yourself, but you will be left with an unimaginative cover that may look even worse and cost you much more in sales down the line. You may end up with a cover that looks no different than anyone else's, which may not seem bad if the cover looks appealing, but it makes it that much harder to compete with and sell more books.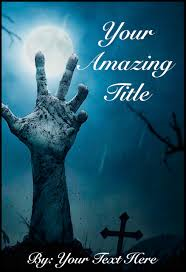 This cover template is going to do one thing: It will make your cover blend in with so many other in this popular genre, but it won't rise above or even get someone to stop and find out more about the book.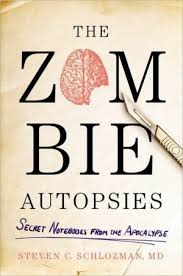 This cover, on the other hand, will pop. Not only does it use coloring that varies from the typical dark red, blue, and black backgrounds, it also cleverly uses minimal imagery to convey the premise of the book without looking generic or boring.
3. Hire a professional book cover designer and pay for what you want.
Even with professionally designed books, you don't need to take out a small loan to get a cover that represents your book without losing a potential reader at first glance.
Prices range widely from designer to designer, and my best advice is to do a little research. Check out portfolios and gather a few quotes to find what design you can get within your budget. Many designers are willing to work within a certain price range, and still design a beautiful cover.
Avoid the biggest cover design mistake.
The biggest mistake you can make when having your book cover designed is to get too involved. I know this sounds like the opposite of what you want when you are self-publishing. What I mean is, unless you are a professional designer yourself, give your designer some leeway and trust their judgment.
Too often, an author has an idea of what they want in mind, what they think will go with their story, but that doesn't mean it's a good design. If you have chosen a designer because you like their portfolio, then they might just know what they are doing. Allowing them to have a little freedom to come up with a unique design that will help your book sell more copies will help immensely in the long-run.
Self-publishing your book can be a big process. With a well-designed book cover, you have taken a huge step in getting your book noticed, which can make the rest of the process that much easier.
Do a little research, check out designer's portfolios and costs, and find one that works for you. You don't always have to pay a lot to gain a lot.
What do you want your book cover design to say about your book?