Book Design, Project Management,
and much more
for Authors and Publishers

If you're an author or a publisher, we want to become your most trusted partner.
We are experts at book design, publishing, project management, and so much more.
Workbooks, Planners, Journals
Social Media
and Website Graphics

What Authors & Publishers Are Saying…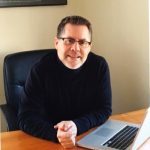 Jay R. Lang
I had my book Breakthrough! How to Get Hired In Today's Tough Job Market published by Chris's company JETLAUNCH, and he did an amazing job. As a first time author, I was totally confused about publishing ... yet after contacting Chris, he walked me through the entire publishing process, and I was thrilled and relieved by how painless he made it, and the great product and service he offered. Did I say service? He responded to ALL my questions in a timely manner, delivered as he promised, and I couldn't be happier. I would highly recommend JETLAUNCH to any writer looking to be published with affordable, top quality, and very ' user-friendly' company. Thank you, Chris!

Joan L. Turley
Chris O'Byrne exemplifies top-notch customer service. I never sent him an email without hearing back within just a matter of minutes. Gracious, Kind, Always Ready to Help - his level of commitment to his clients is quite refreshing. I love working with Chris O'Bryne and you will too!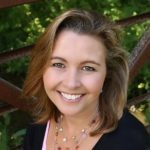 Tara Lalonde
I am so thankful for my experience with Chris and his interior design team during the publication of my book, An Unexpected Freedom. He made everything so easy and was extremely helpful and prompt in his responses whenever I had a question or needed a revision. The interior designs he gave me to choose from had a good variety and Chris was great in making the little style changes I asked for. Thanks, Chris for a great experience! I definitely plan to use you again for my next book.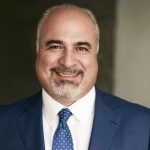 Farshad Asl
Chris O'Byrne is an honest, professional, talented, and timely interior designer. If you need any help with designing or publishing your next book, contact Chris!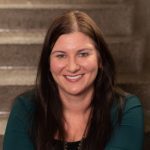 Amy Jauman, Ed.D., SMS, GPHR
As a long-time reader, first-time author, I can wholeheartedly recommend Chris and the entire JETLAUNCH team. Their work is first-rate. Not only did they provide outstanding customer service by evolving with our needs (thanks to their extensive list of offerings), the final product was perfect. My project was challenging - though it was clear there wasn't anything I could throw at Chris that he couldn't handle! There were many pieces and unique considerations and he helped us weave everything together into a great final product. Chris and the JETLAUNCH team made the challenging process of book publishing enjoyable and the final product something I am proud to have my name on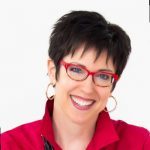 Linda Outka
Chris designed the interior of my book and was fantastic to work with. He was attentive to detail, accommodated my preferences, and had a quick turnaround to help me meet a tight deadline. He even added some fun to the process with his great personality. I highly recommend Chris!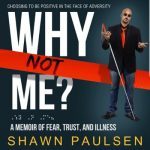 Shawn Paulsen
Working with Chris and JETLAUNCH was an absolute joy. I was pleased by his honest and professional approach. The pricing is extremely reasonable and the quality of work is outstanding. He is very knowledgeable and experienced; I could not have been more satisfied. I highly recommend his services to anyone.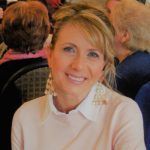 Melanie Willard
I've had the opportunity to benefit from Chris' services through his publishing business as well as a coach. My experience has been none other than stellar! He is dedicated to providing very prompt service, and from others, I personally know who have benefited from his services, he always goes above and beyond the call of duty to ensure his work is done with integrity and excellence. Being a perfectionist serves him well in his line of work! He is an expert in his field and is a wealth of information and ingenuity. I cannot recommend him enough.
Dr. Charles Sanger
Chris did the interior design of my book Gilligan Meets Google. I am very happy with the quality and the speed of his work. He delivered ahead of schedule. He also took some extra time to talk me through the process of working with CreateSpace, KDP, and Ingram, which was very helpful for someone new to this process. I short, I would recommend Chris and Jetlaunch to anyone and I hope to work with him again in the near future. Well done and great job Chris!